I love this method for freezing bacon. It comes in so handy with only two of us in the house. I don't have to worry about using opened bacon up anymore.
To Read More, Click On The Recipe Title.
Open your package of bacon , roll it up.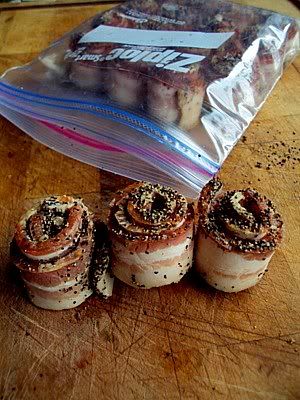 Place the bacon in the freezer bag standing up.
Freeze, after its frozen its very easy to pry them apart with a butter knife. I usually take out 3 pieces at a time and microwave for 1 minute and they are completely defrosted.